My curiosity is piqued by the genre of long-running YouTube live streams which consist of music that you are meant to listen to in the background along with a looping animation which is meant to be pleasant but not really something you stare at.
A good example is lofi hip hop radio - beats to relax/study to, with over 30,000 simultaneous viewers as I am writing this post.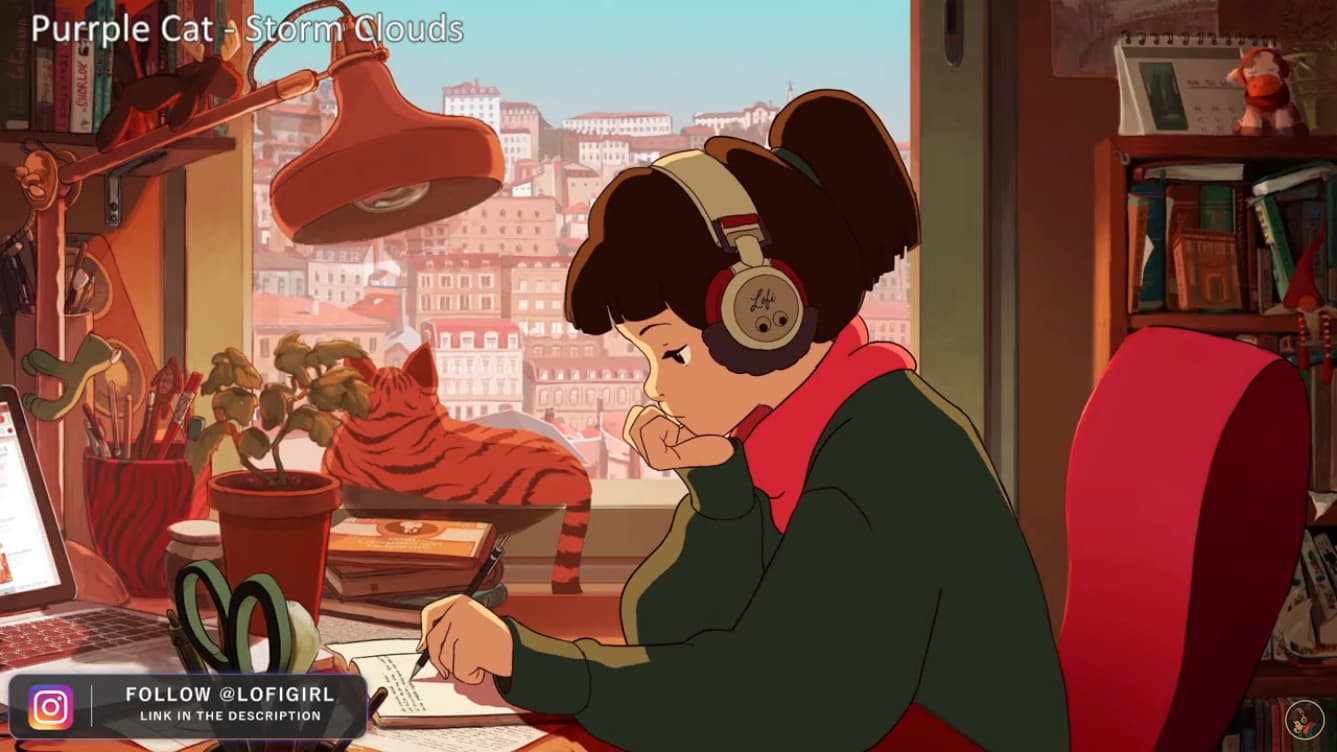 This one in particular is popular enough that it's been meme'd for a while as "#lofigirl". Today, VioletBlue's excellent weekly pandemic round-up included the particularly dystopian and still-too-relevant version by Yuumei Art below.