The wonderful folks at the Digital Harbor Foundation put on their annual FabSLAM event, where local area youth form teams to identify and solve real world challenges using digital fabrication technologies. This year's theme was "Cities".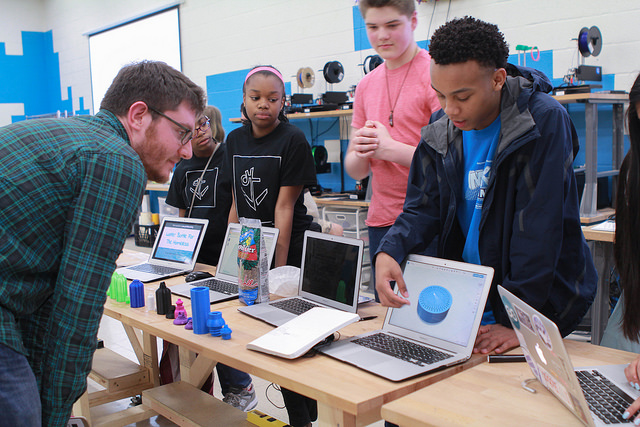 I feel very honored to have been selected as a judge for this year's event!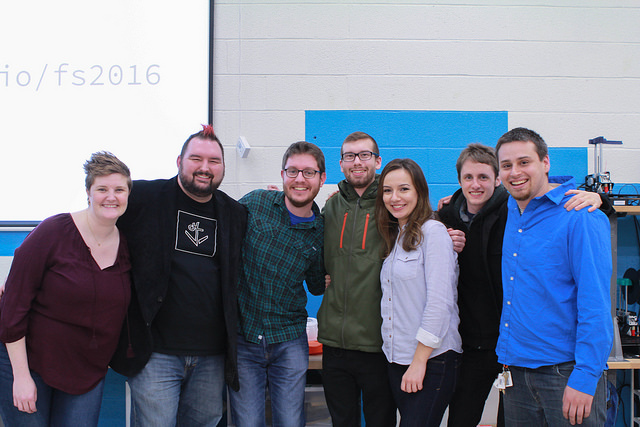 As always, the judges had some time set aside to visit with each team, hear their pitch, play with their demos, ask questions, and review their documentation before the public is invited in to do the same things. We were then locked away for deliberation for almost an hour, which turned out to be just enough time to make some tough choices about rankings.
Congratulations to all the teams that participated!
You can find DHF's excellent write-up of the event, here.
You can find a nice write-up and video by Voice of America, here. Towards the end you can hear a soundbite where I am excited about throwing the winning team's entry into the harbor.
And for good measure, here are DHF's Flickr photos from the event.