It's been a while!
Baltimore's first Homebrew Website Club of May met at the Digital Harbor Foundation Tech Center on May 1st!
In celebration of 5/01 aka HTTP 501 Not Implemented, we'll talk about things we wish that our websites did, but that they don't yet do.
Here are some notes from the "broadcast" portion of the meetup:
jonathanprozzi.net – Been working on lots of other projects. Did two work projects with GatsbyJS. One is deployed but not public. Learned a lot about GraphQL. Working on a handbook for youth training and trying to get a netlify CMS hooked up to it. Also did a small VueJS project to learn a bit more about it. Wants to use the WordPress API with some of these technologies on his site. 501 desire: going headless for his WordPress site because he is obsessed with PageSpeed.
maryreisenwitz.com – Been working on sites and content for work. Trying to capture FAQs about working at DHF in preparation for a couple of dozen new youth to start working here. Finds that good explanations uncover the need for more good explanations and lots of branching docs, as different youth employees will have different responsibilities. Excited about having this resource be a website. Wants to include a youth "face book" of names and faces so the new folks can recognize one another and existing staff. 501 desire: wants a web store on her main site, because Etsy is becoming frustrating.
bouhmad.com – Set up SSL via LetsEncrypt and loves it, the easiest SSL setup he has ever done. Started a blog post about intrusion detection, kept adding to it, and pushed it out last week. Working on a piece about a bug bounty he recently collected, working with the company in question. 501 desire: a mailing list signup and a Hugo-driven RSS feed to a Mailchimp mailing list.
grant.codes – Visiting as he drives across the US! Restructuring his site's data on the backend. Was using something like mf2 data, but now moving to pure mf2. Broke a bunch of features doing that, so going through to fix those now. 501 desire: homepage mentions! He accepts but doesn't store or display them.
eddiehinkle.com – Working on leaving Facebook! Has made a sign-up form for friends/family to sign up for monthly (for now) newsletter. Has a complex (too complex?) tagging for tech, personal, family to generate three RSS feeds. These can be subscribed to in any combination (so 9 possible feeds), and the emails will combine all posts in the desired feeds. The feeds themselves reuse markup that he wrote to make posts look good on micro.blog. Just posted monthly review for March and hopes to keep doing summaries. Uses the "last month" view on his site for the raw data. 501 desire: automated webmentions! His site is Jekyll-based, so that's a can of worms. Loves using Indigenous for the quick responses from the indie reader, but then has to go back to his site and manually send webmentions.
martymcgui.re – Traveled recently and checked in everywhere using Swarm, which feeds back to his site (sorry anyone following feeds)! Really enjoyed it, but slightly regrets giving Swarm all that data. Thinks an app could use the Swarm venue API to do Micropub and skip creating the checkins on the server. 501 desire: unlisted posts! Really wants to make photo gallery posts where each photo has a permalink but only the gallery shows up in feeds. Eventually private posts, too.
Other discussion:
Grant's automated year-in-review feature. Cities visited, hours of TV, distance traveled (tracks GPS constantly).
Ways to do hidden posts. Categories. Unlisted or private as a property.
Email lists vs "followers" on social media and the feeling of reach.
Facebook's reaction when you start mass deleting friends. Mary once deleted close to 700 people and found that the interface started rearranging itself, putting people back in the list where it's easy to mis-click and re-add them as a friend.
Deleting your posts from Facebook. Does it affect the algorithm? What threats does it eliminate?
Family signing up for email blasts: would they reply? What if those replies went to an address that turned them into a comment on your site? If their email address is in your nickname cache, you can show their name and photo and url.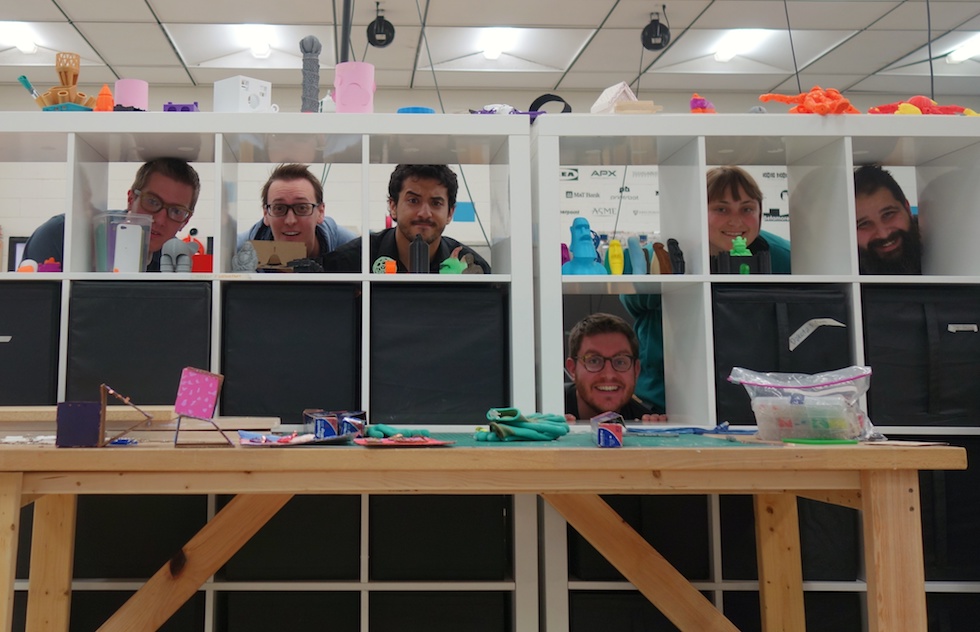 Thanks to everybody who came out! We hope to see you all again at our next meeting on May 15th!