I guess I spoiled this fact last week, but I promised a "miserably dense linkdump" and time continues moving downstream, so here we go!
Loved the Talks!
Here are some helpful links:
I missed some of these in person due to timing with workshops, as well as my own lazy weekend self. For a few, I had the presence of mind to pull out my phone for photos and links for stuff to catch up later. This is that linkdump content we crave!
I loved everything about this talk. Go watch it.
Fiber lasers were new to me. Impressively small! Ridiculously impressive lasering of flexible circuits with tolerances on par with PCB manufacturing services.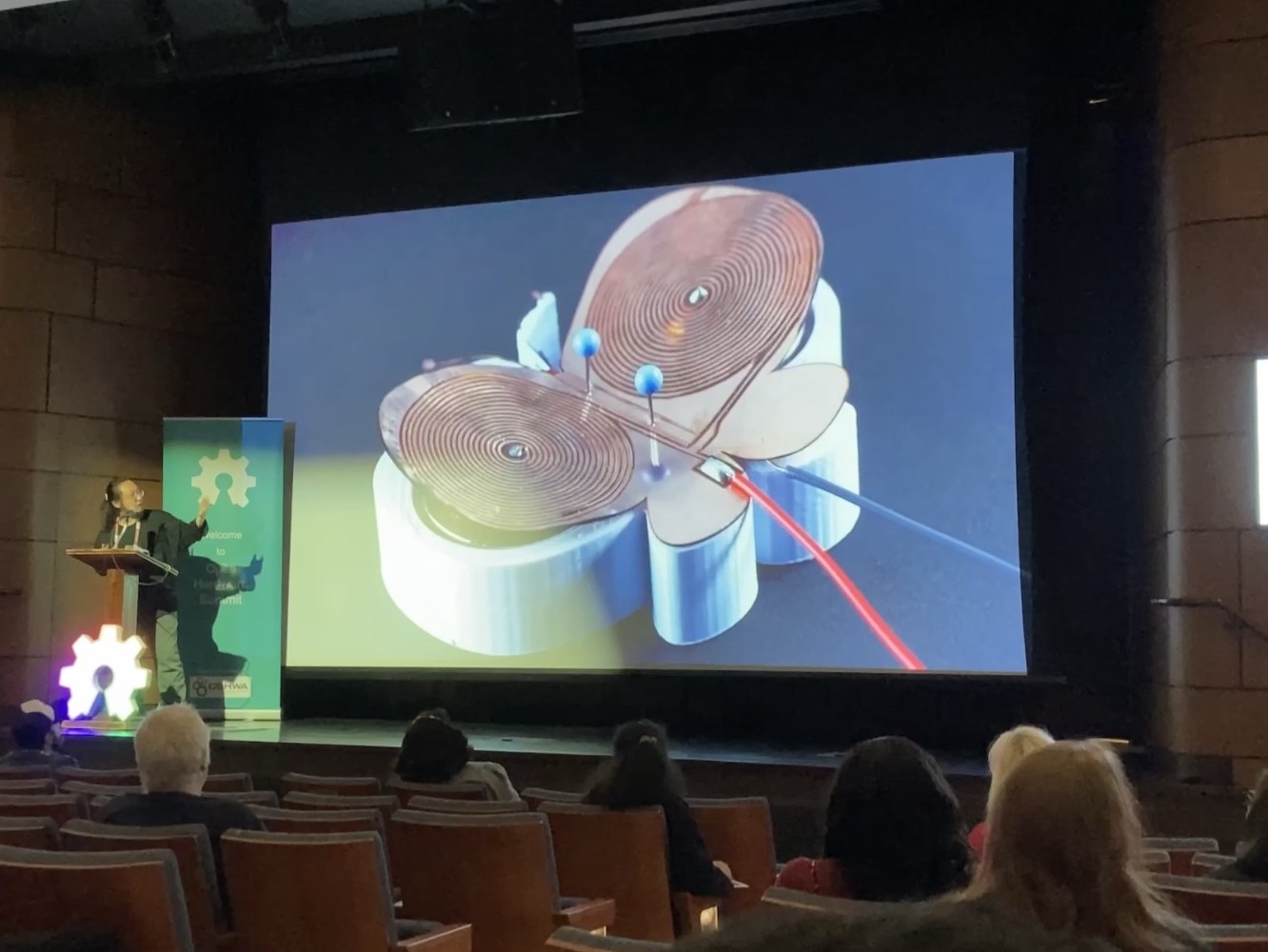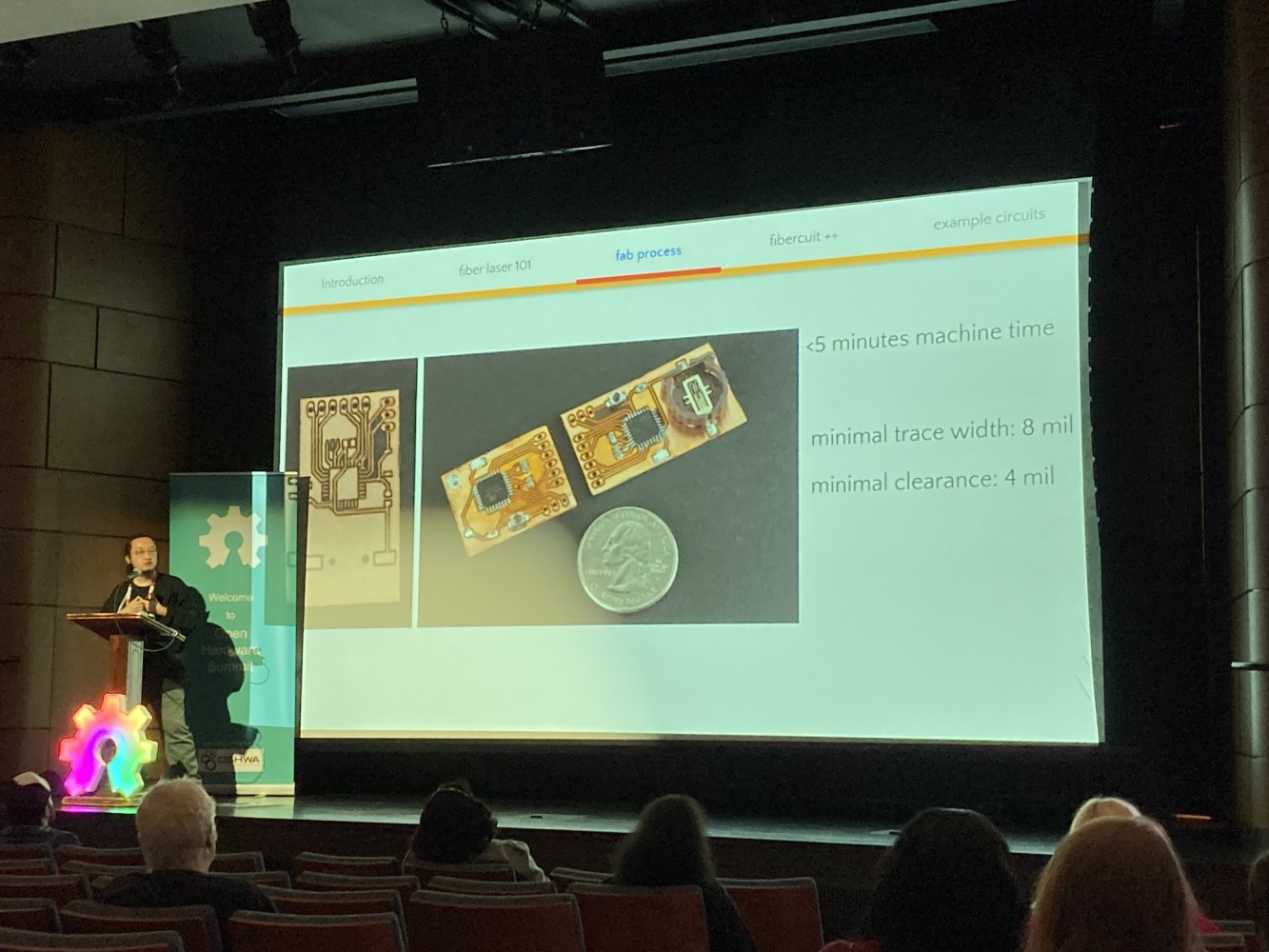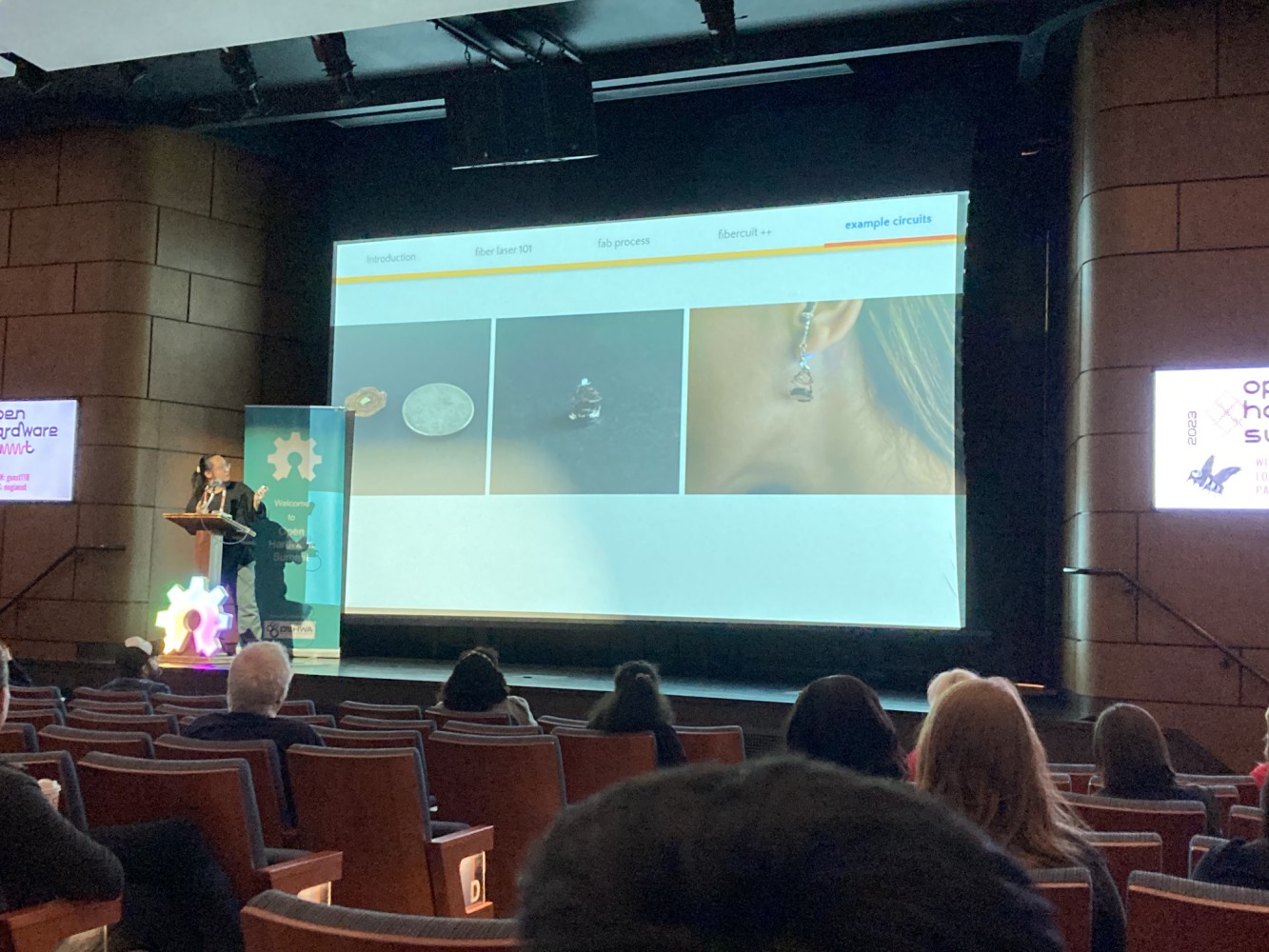 You can find more of Amy's stuff at her site: bubblesort.io
I remember seeing her post some of these designs (@sailorhg on Twitter). Back when I used Twitter!
I really liked this as a high-level overview of approaching a hardware design challenge.
I loved the design exercise at the end, provoking you to actually think about what personal computing means to you. This is not something we are encouraged to do, as consumers!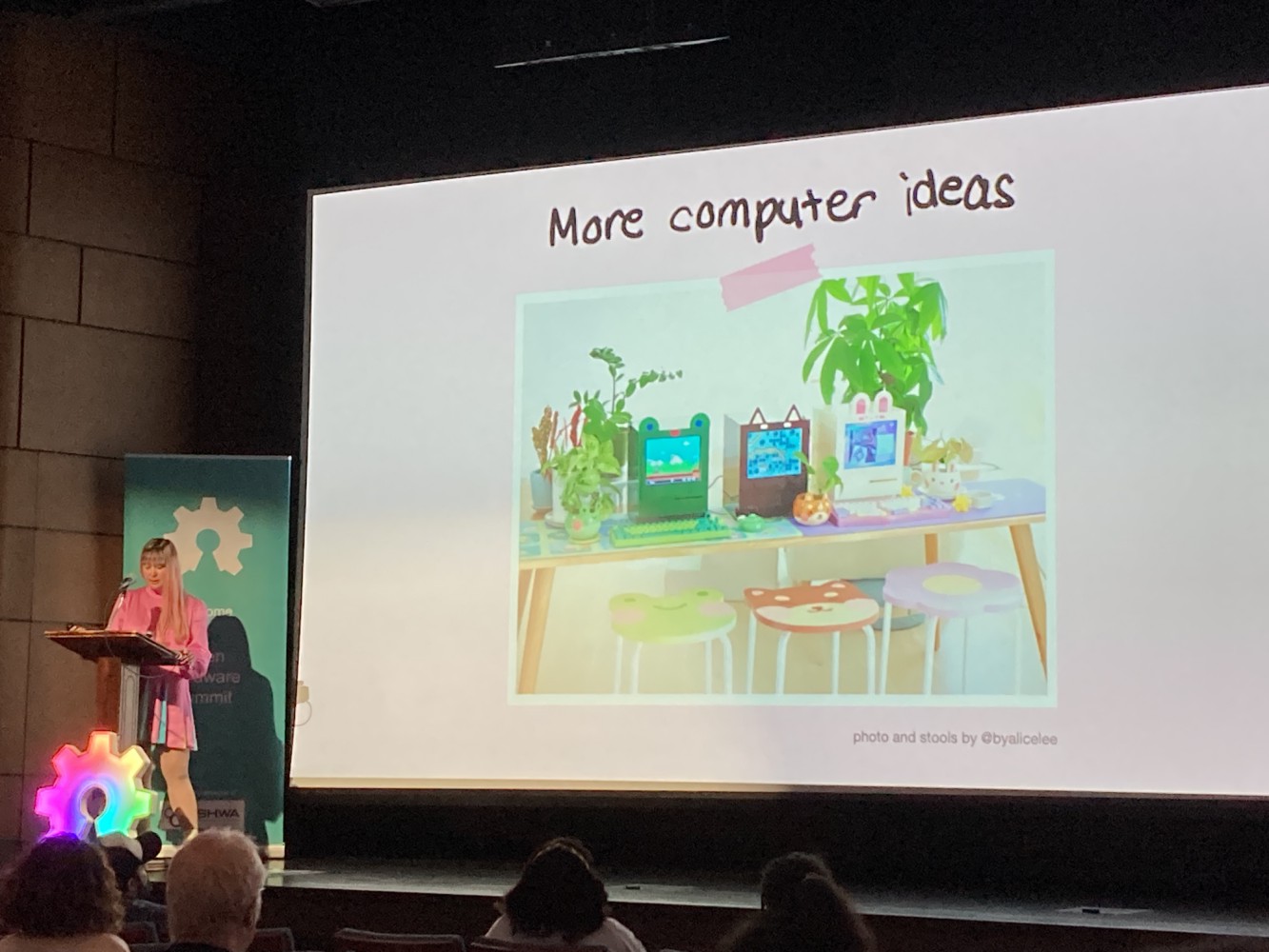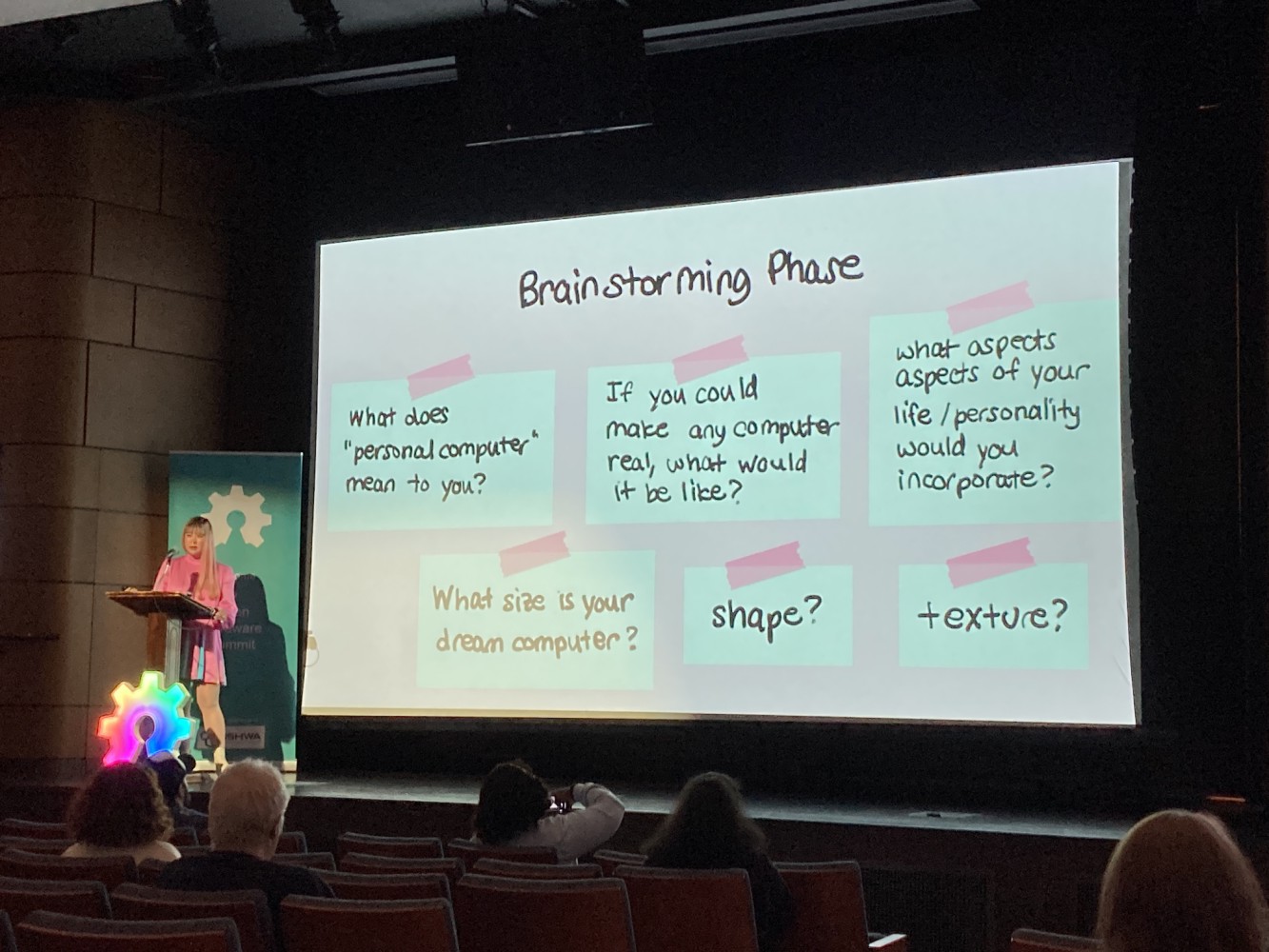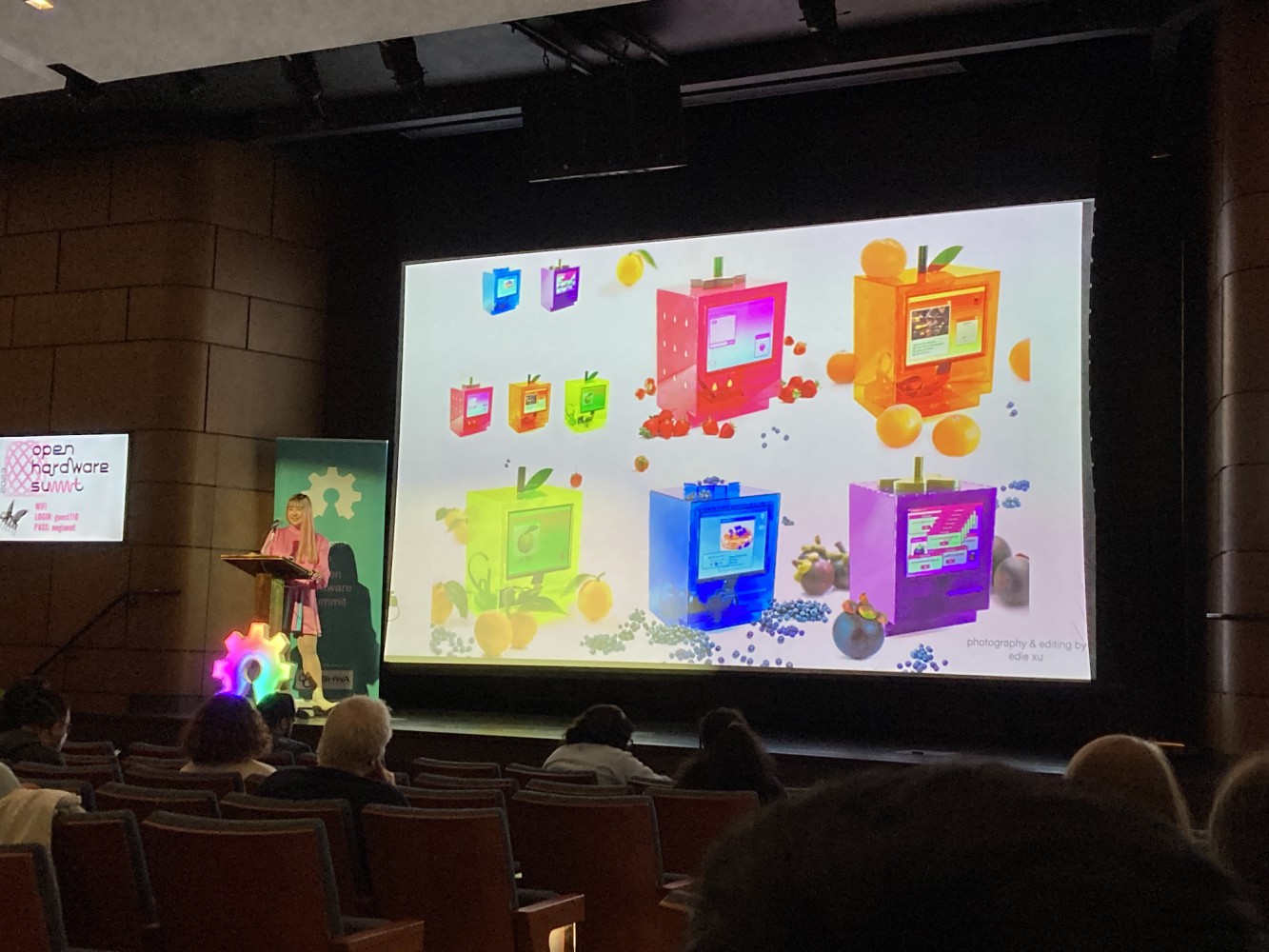 In addition to showing off some of her own e-textile projects, Kitty talked about some potentially interesting ways to use digital fabrication to make clothing more cheaply on demand and maybe reduce some of the (horrendous) waste that comes out of fashion churn.
She's partnering with hackster.io to try this out with the winners of the TechFashion Design Challenge 2023. She also encouraged more folks to make their own e-textiles, through groups like FreeSewing. I'm tempted to learn more, I must say.

Hackster.io has their own OHS2023 blog post. They worked with a lot of the speakers!
Very fun research into mounting actuators onto clothing, mostly using flexible 3D printed connectors.
More at their website: socialbodylab.com
What to actually bring when packing tech to help with disaster recovery. Lessons from the field!
For me I found the "don'ts" to be very important: definitely don't bring anything that needs the internet and probably don't bring any fiddly machines that are sensitive to temp/humidity/wind. Do: learn the tools ahead of time, do all your software updates before you pack!
Rolatube roll up structural tape was new to me. That stuff seems pret-ty neat.
There is are specters haunting tech workers and one of them is named Repetitive Strain Injury.

Reminded me get my Ergodox EZ split-keyboard working again, haha. 😅😬
Loved some Workshops
There were so many good workshops at OH2023! I only attended two because I am a tired introvert.
Bubblepunk
Andy talked us through his excellent Bubblepunk Zine, with lessons like how bubbles can be fun, safe, and disruptive, how to make good and cheap bubble mixtures, and how technological updates in the form of cheap plastic dinosaur-shaped guns mean you can make a lot of bubbles very quickly.
I hate to link Amazon, so I won't, but I will give you the search term "scharkspark dinosaur bubble gun" and the fun fact that these devices cost less than $10 and they come with their own screwdriver that lets you disassemble the entire thing in minutes.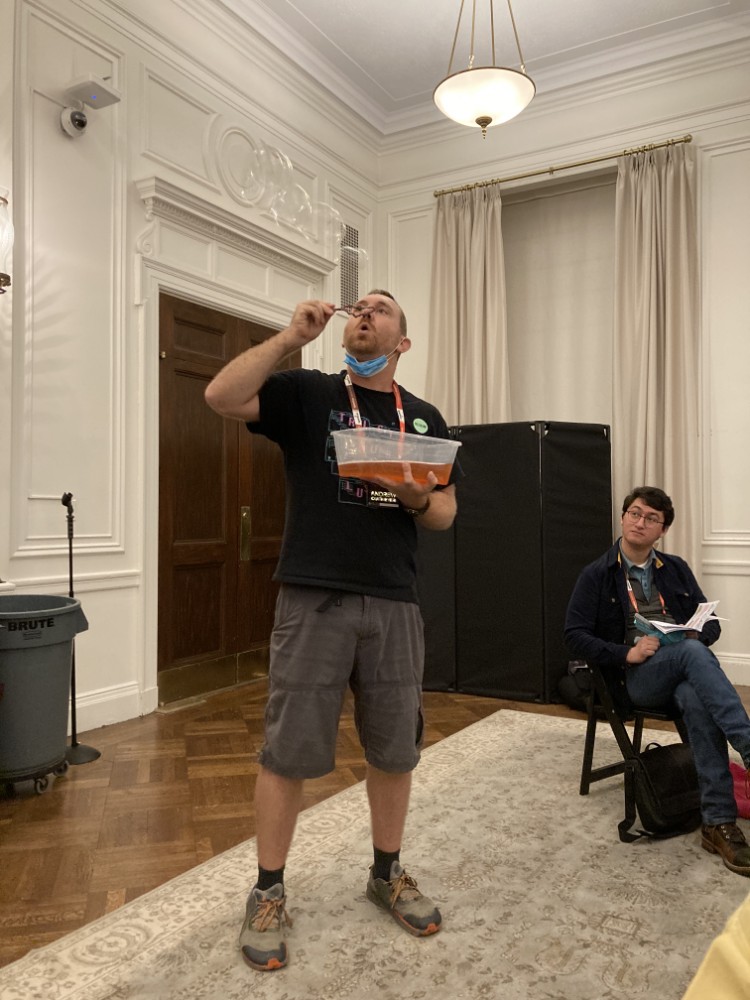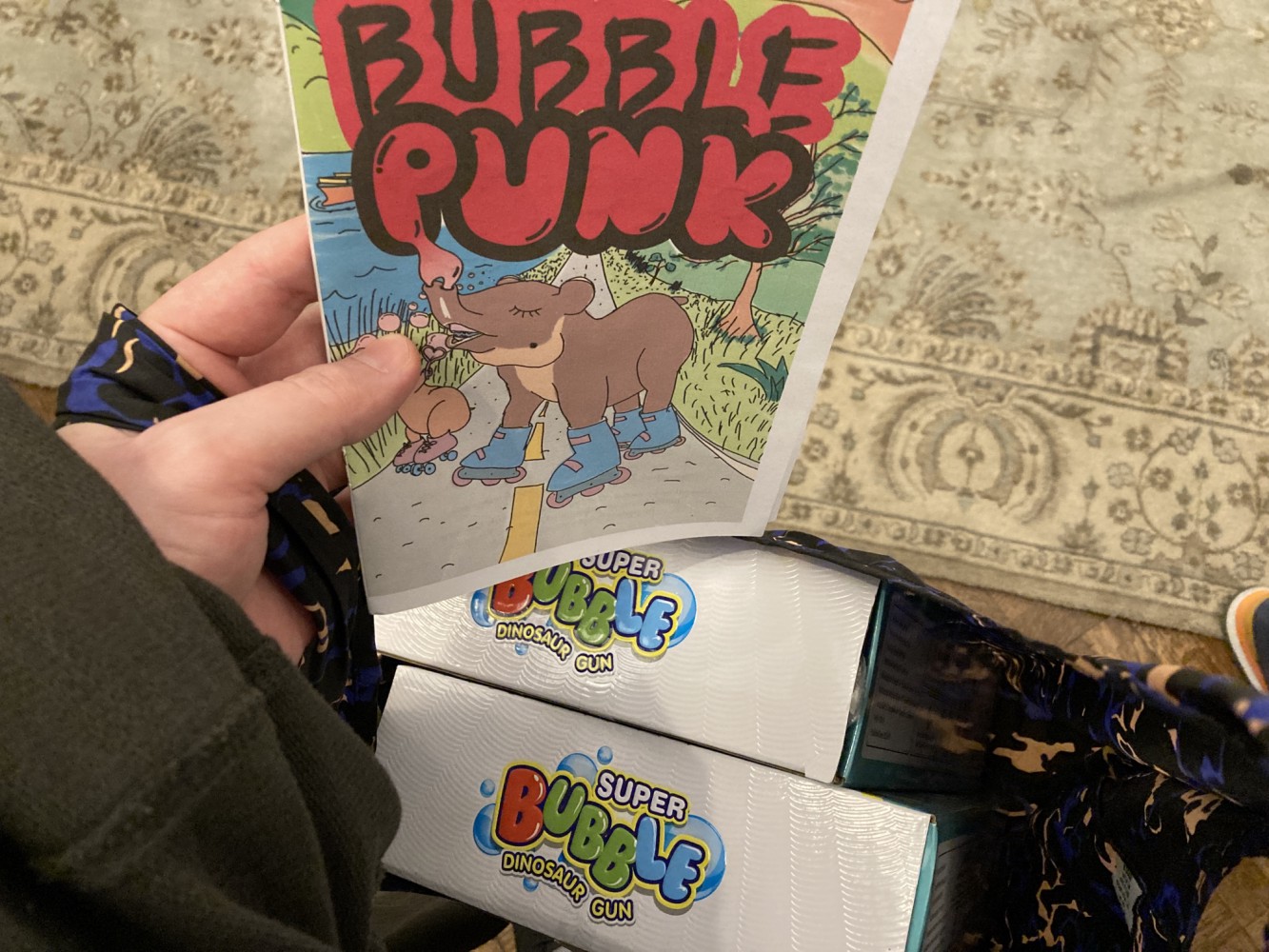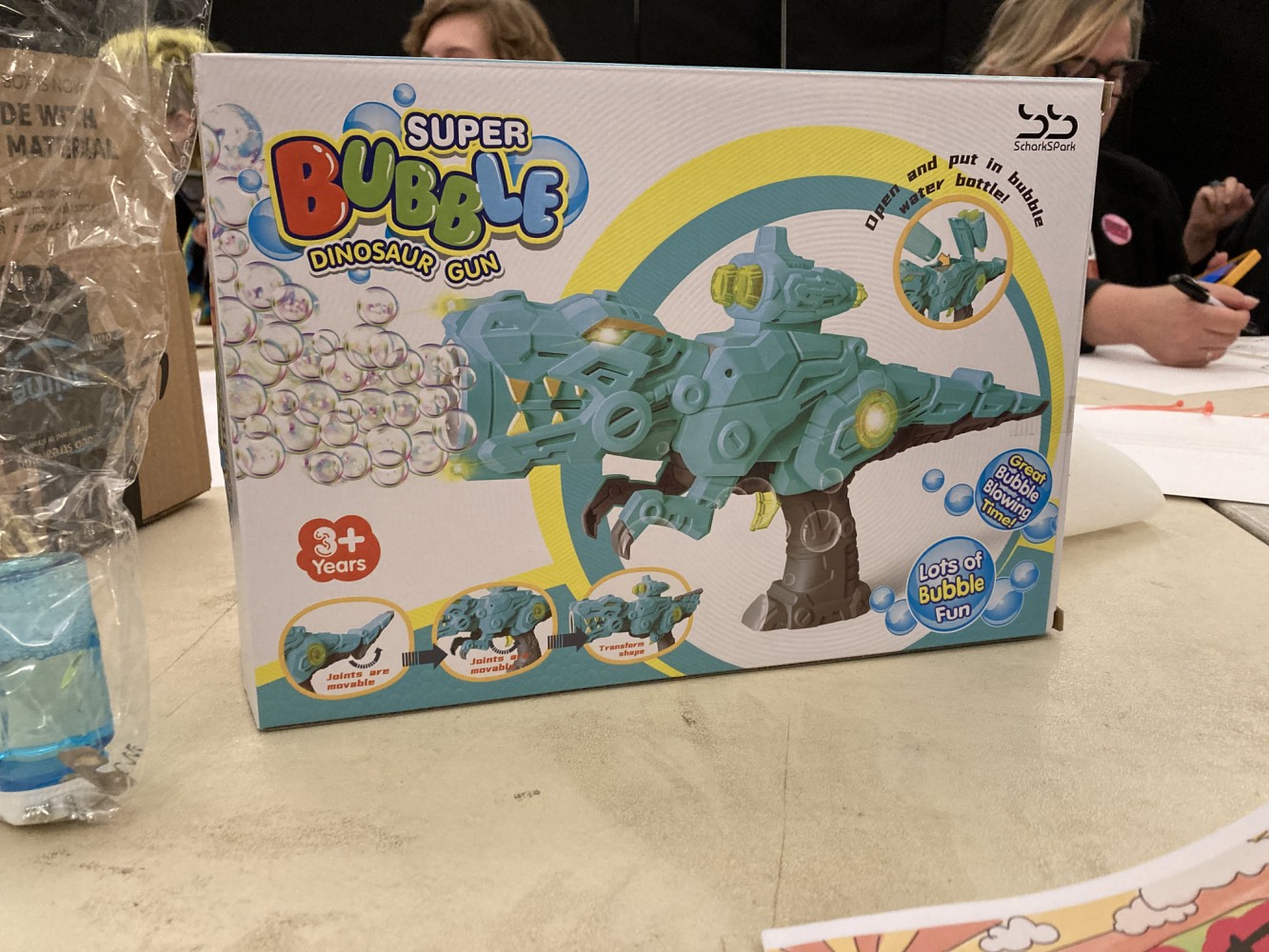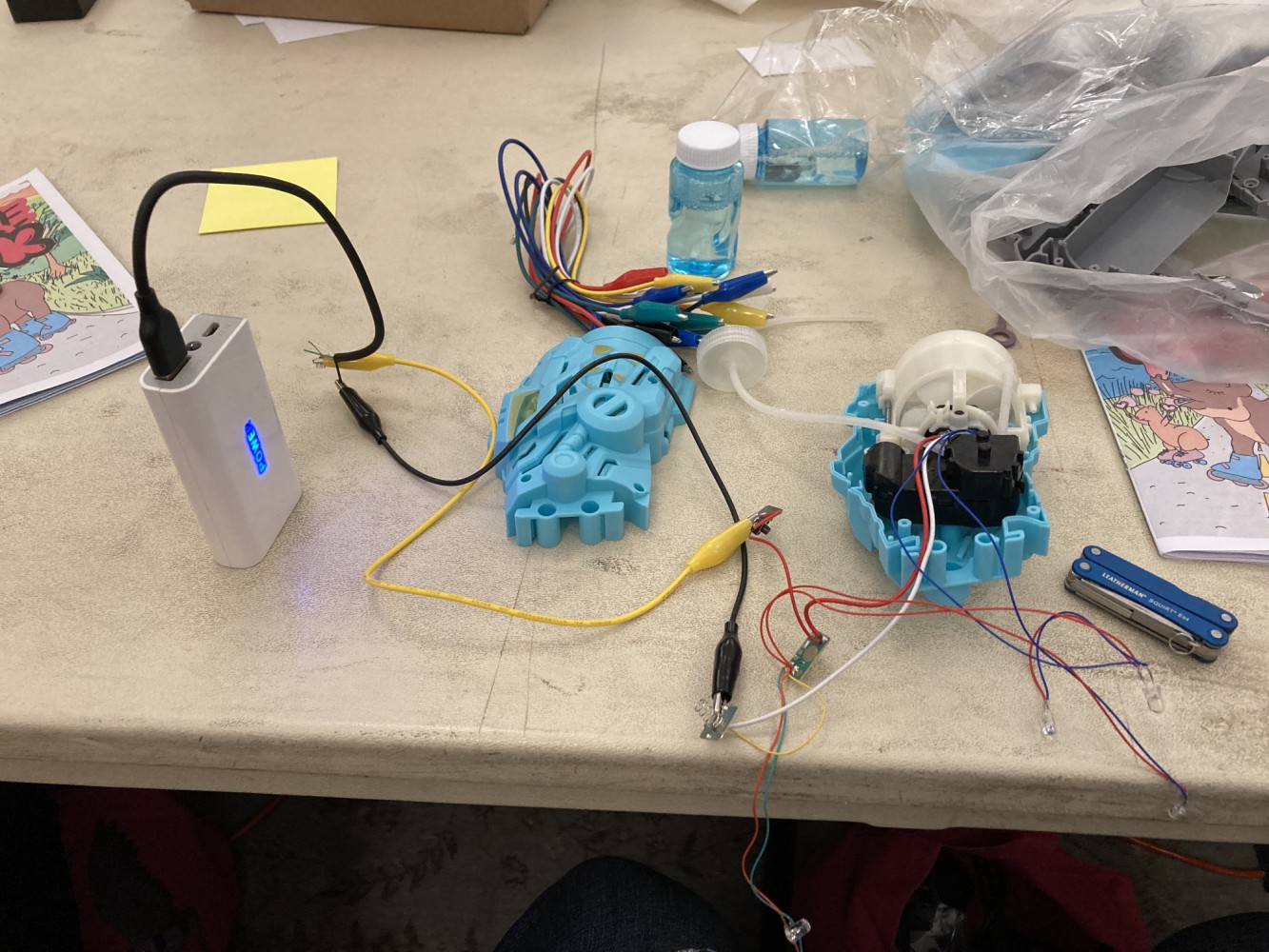 Build your own eBook
Joey Castillo of oddly specific objects walked us through the challenge of soldering together The Open Book, an adorable open source e-paper reader powered by a Raspberry Pi Pico that reads books from a microSD card.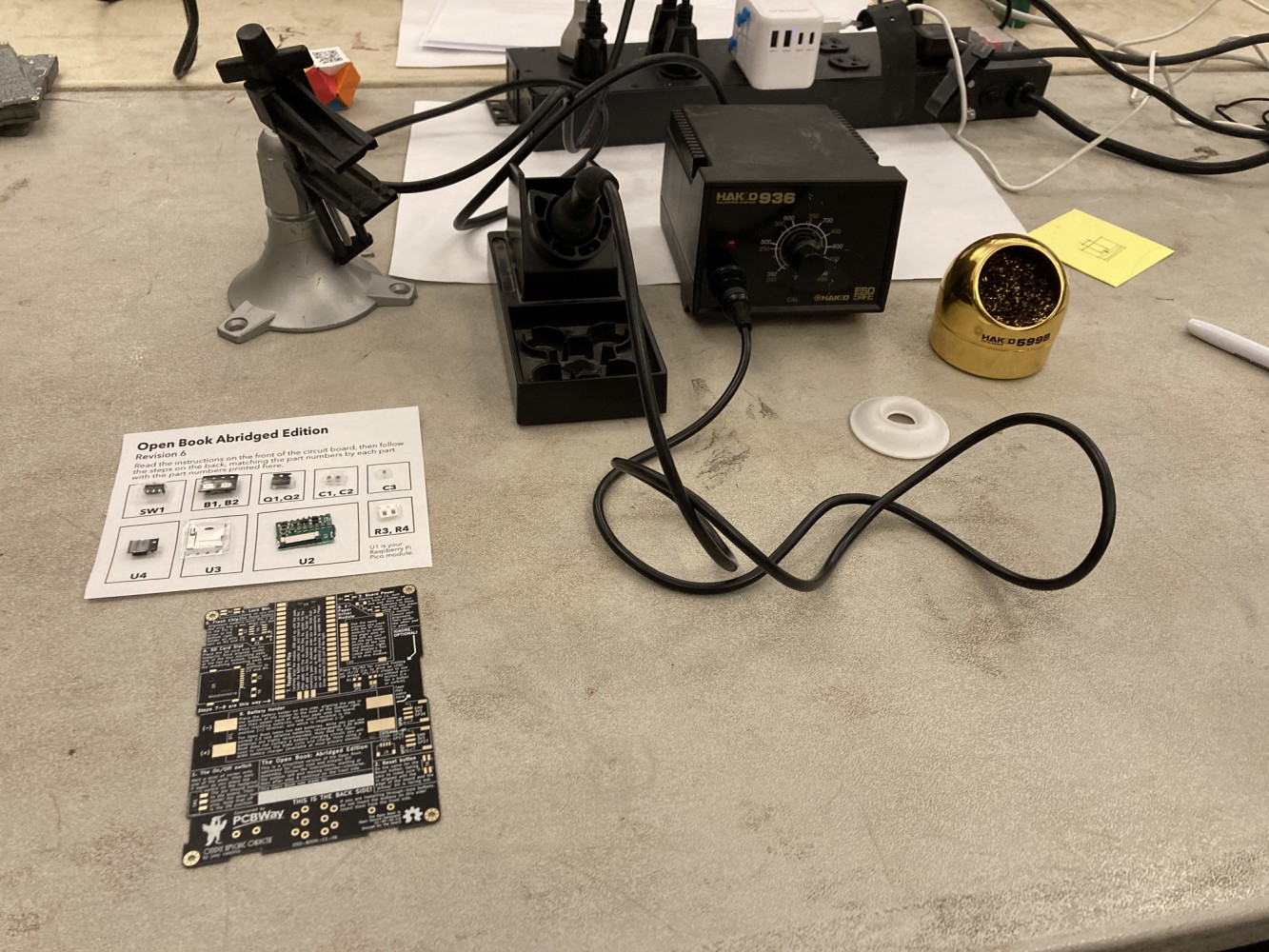 This was a little beyond the limits of my soldering skills and the tools I brought with me. I was definitely jealous of all the people w/ the Pine64 Pinecil USB-C-powered soldering irons. I have since ordered one for myself!
Many thanks to the participant next to me, Jason, who helped me fix some solder bridges with the help of some borrowed flux paste. I actually left the workshop with a working device!!! 🎉🎉🎉
(it stopped reading the microSD card the next day after i attempted to generate some pagination and i don't know yet whether i need to reformat that microSD card or if i have some solder rework ahead of me 😭)
Demo Tables
There were many fun demo tables set up, including a nice general theme of folks working on zines about this-or-that.
One table that particularly stood out was the folks from CrowdSupply. I have dubbed it the Temptation Table because it was full of things I'd heard of but don't have for myself, like the Ultimate Hacking Keyboard, the Precursor (dang that thing had a nice hefty metal finish), and a prototype of the MNT Reform laptop.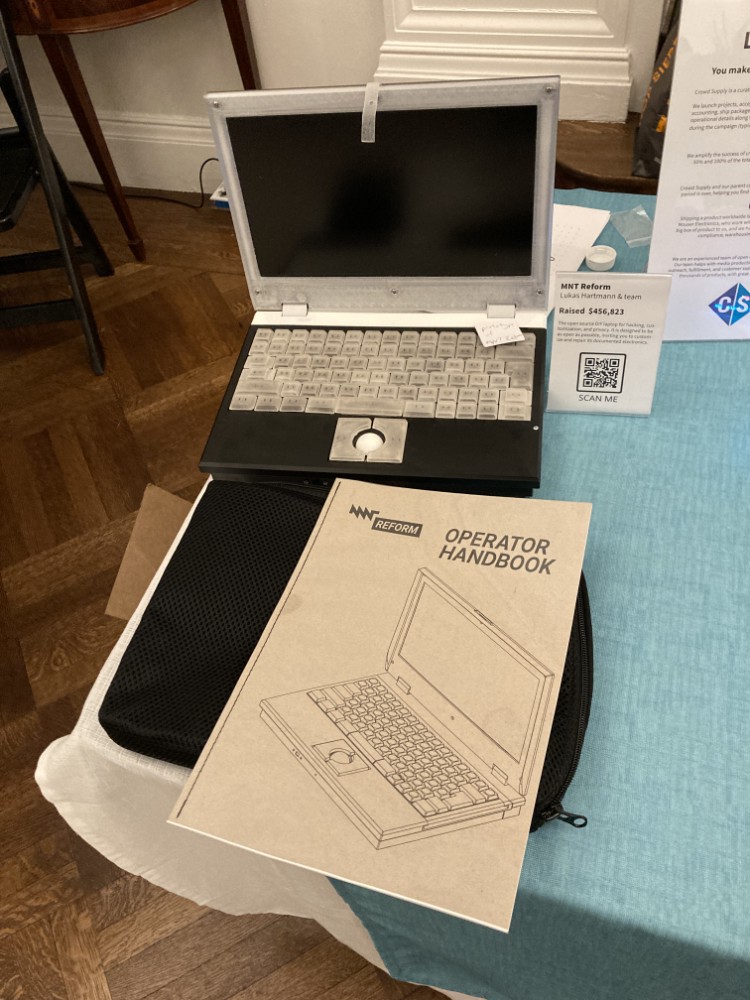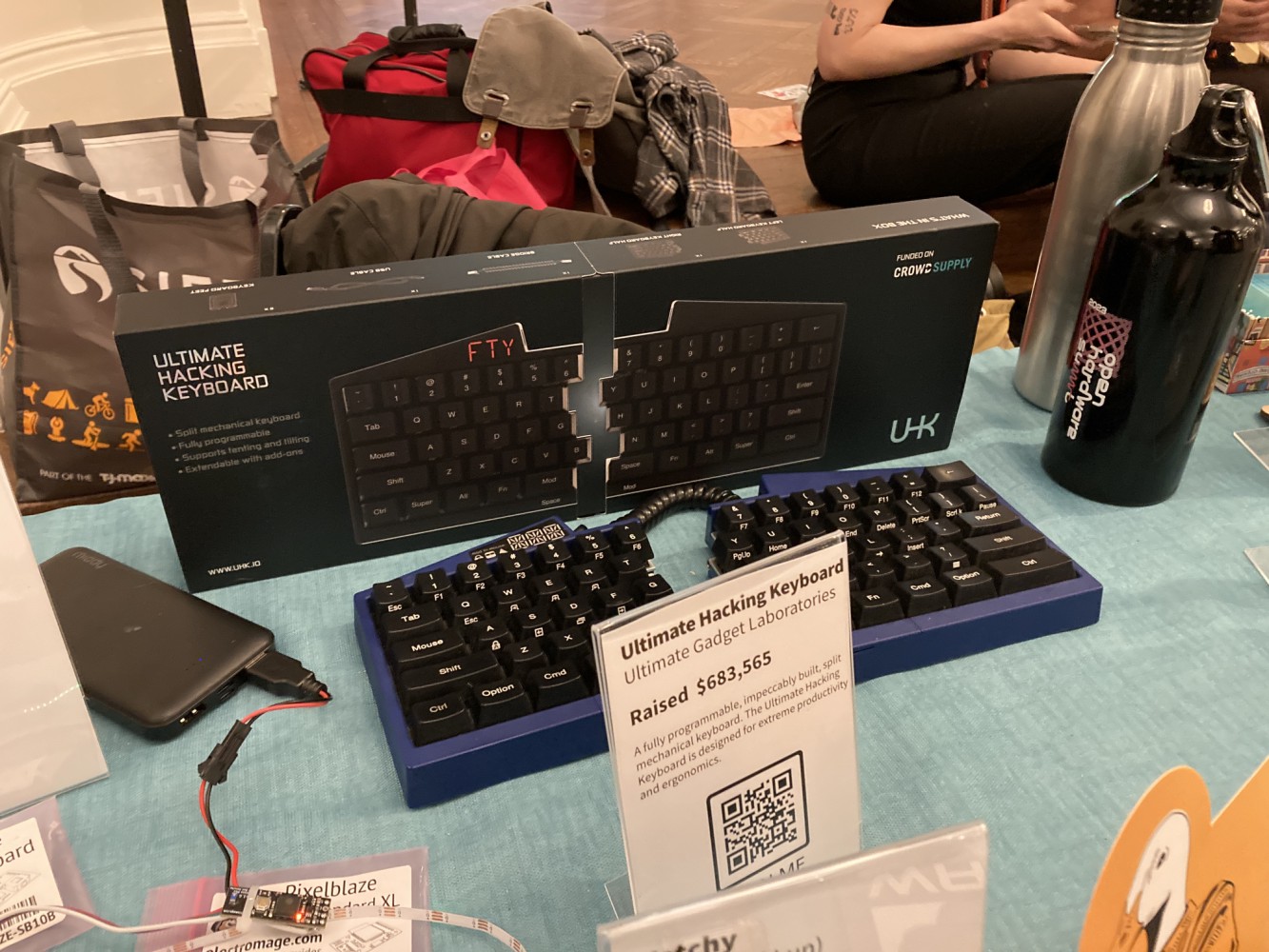 Next Time?
OHS2024 hasn't been announced, but I'd be interested in going. I definitely took it easy on social things, as I'm still masking up and generally not spending a lot of time in rooms with lots of strangers. I have some FOMO for missing out on the Friday night party at NYC Resistor, for example, but mostly it would have been nice to just have some more chill conversations with folks who do cool things!