NYC's first IndieWeb Meetup of July 2019 took place at Devoçion Coffee in Brooklyn, NY. Here are some notes from the meeting!
rasulkireev.com (new!) — New to the IndieWeb and attending his first meetup! Has been building his own websites for a while, learning a lot about web development. Currently working on a version of his site based on Django, and interested in adding IndieWeb building blocks, starting with rel=me.
martymcgui.re — Working on his write-up(s) post-IndieWeb Summit. Made some small progress today. 😅 Also wanting to streamline his iOS Shortcuts-based workflows for posting to his site, taking personal notes, etc.

Other discussion:
We should bring signs or other IndieWeb indicators to these meetups! I'm so used to a few regulars that I didn't expect new folks. Thankfully Rasul found me! 😬
We talked about soooo many building blocks! Webmention (and how to use them to RSVP), Micropub (and how iOS Shortcuts can post using it), backfeed (responses from Twitter), storing data, hosting sites and content, learning new languages, learning new libraries, how and why to learn new web dev skills, and much more.
How did you get started building websites? Despite starting many years apart, we both had stories of building websites for groups we were part of or businesses we knew people from.
Staying in touch with the IndieWeb community, from chat (very high attention if you're in there all the time to low attention with the help of Loqi the chat bot and !tell commands) to the weekly newsletters.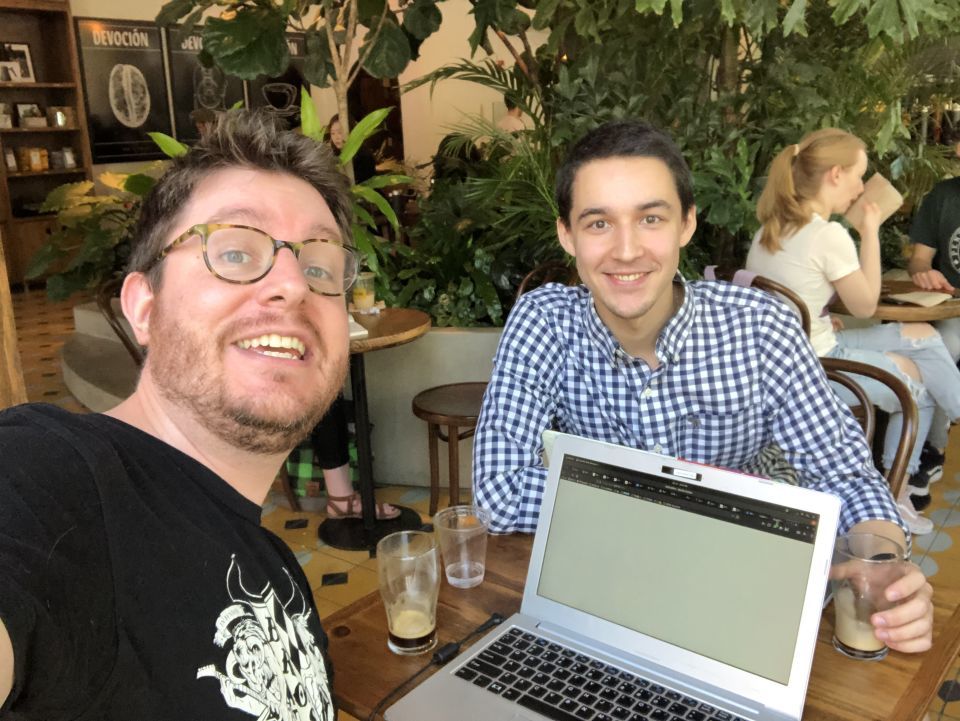 Thanks to Rasul for coming out for his first IndieWeb Meetup! We missed Tiara, who was stuck on Long Island due to extreme train schedule changes. We also missed Matt G, who was at a wedding, but working on his website in spirit.

We look forward to seeing folks at the next meeting! Watch the Events page for details about the next meetup!

---