New York City's first IndieWeb Meetup of June 2019 met at Think Coffee in the Meatpacking District on June 9th, with me playing host.
Here are notes from the "broadcast" portion of the meetup.
amyhurst.com — Did not work on her site today. Been updating her NYU-generated faculty page, instead, and thinking about how it fits in with her site. Trying to fix links to things like research papers, which are normally behind paywalls.
mfgriffin.com — Managing TODO lists today! Trapped in a "oh all these wonderful tools to choose from" situation. Made a lateral move to put his notes about IndieWeb into a local notebook in OneNote, re-reading them and splitting things up. Finding lots of old TODOs from IndieWebCamp and other meetings. Got FTP to his website functioning again. Amy reminds him to set up griff.fun to redirect to his main site, as it's parked right now.

tiaramiller.com — Been learning Amazon Web Services stuff, finding lots of IndieWeb examples of folks hosting on S3 and other services there. Doing research and making lists for things to try and learn next.

martymcgui.re — Updated his homepage feed of upcoming events. Previously, it would show future events that he had posted on his site, but it now also shows RSVPs

Other topics of discussion
We got a pretty decent table and an outlet, even! Sundays are pretty quiet here so that's good. The A/C was quite aggressive, though!
AWS does so many things and also has a very steep learning curve!
IndieWebCamp shirts are available now in two styles!
We're officially over the name "Homebrew Website Club" and we're currently feeling "IndieWeb Meetup". Maybe we'll make some arts for signs?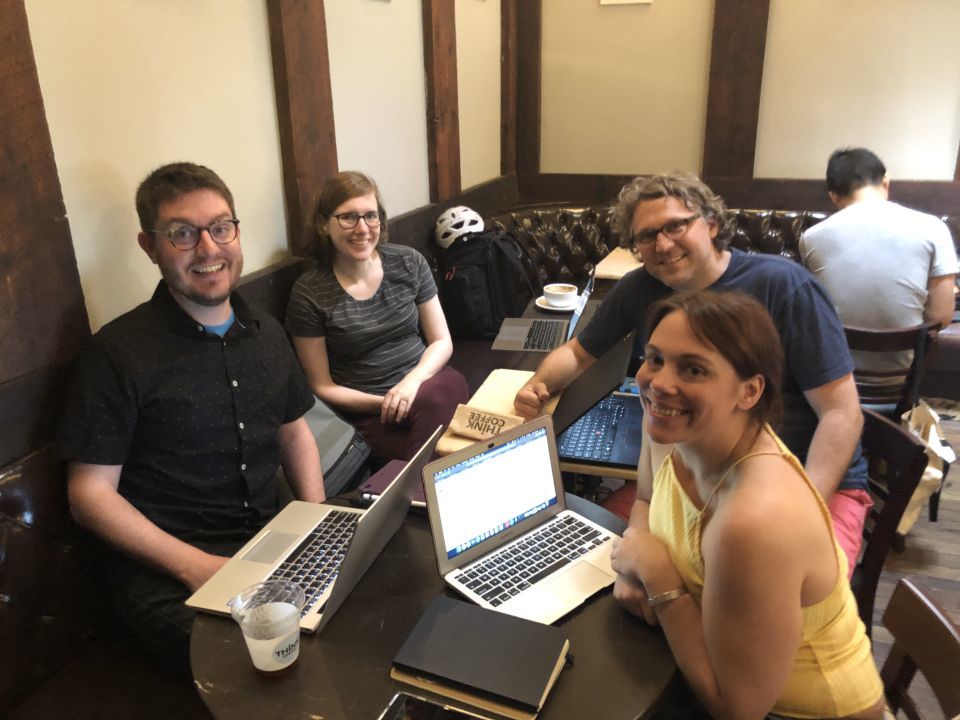 Thanks to everyone who came out! We look forward to seeing you again at our next meetup on Saturday, June 22nd. Location to be announced soon, but will likely be in Brooklyn near Atlantic Station.

---
Likes