New York City's first Homebrew Website Club of 2019 met at Aroma Espresso Bar on February 6th.
Here are some notes from the "broadcast" portion of the meetup.
rootedfromnature.com — Was working on a Grav skeleton... thinking of throwing it out. Had a client site that received some praise, though! Spent some time this evening looking at flights to Germany

aaronparecki.com — Was working on fixing Quill's URL resolution for IndieAuth login (e.g. so you can login with a shortdomain like aaronpk.com and have it resolve to https://aaronparecki.com/). Got distracted by Marty showing an iOS Shortcut that works like Teacup to post ate/drank posts via Micropub. Made an iOS shortcut to allow him to upload videos to his site.

martymcgui.re — Spent quiet hour porting some old notes out of Evernote-like browser-based app Laverna into his personal notes site. Just housekeepin'. Current personal site project is probably getting event hosting up for his upcoming improv and livestreaming shows.

david.shanske.com — Wrote a post saying something is ready to test. Current project for his site: everything. Took a break for a few days and doesn't know what is next.

Other discussions:
Aaron's cool tiny gimbal / timelapse camera

Looking at flights to Germany for IWCs
Bus vs subway/rail/driving between Manhattan and Queens
What do you mean this coffee shop's hours have changed to close at 7pm?
There's a Starbucks like two blocks away, I guess.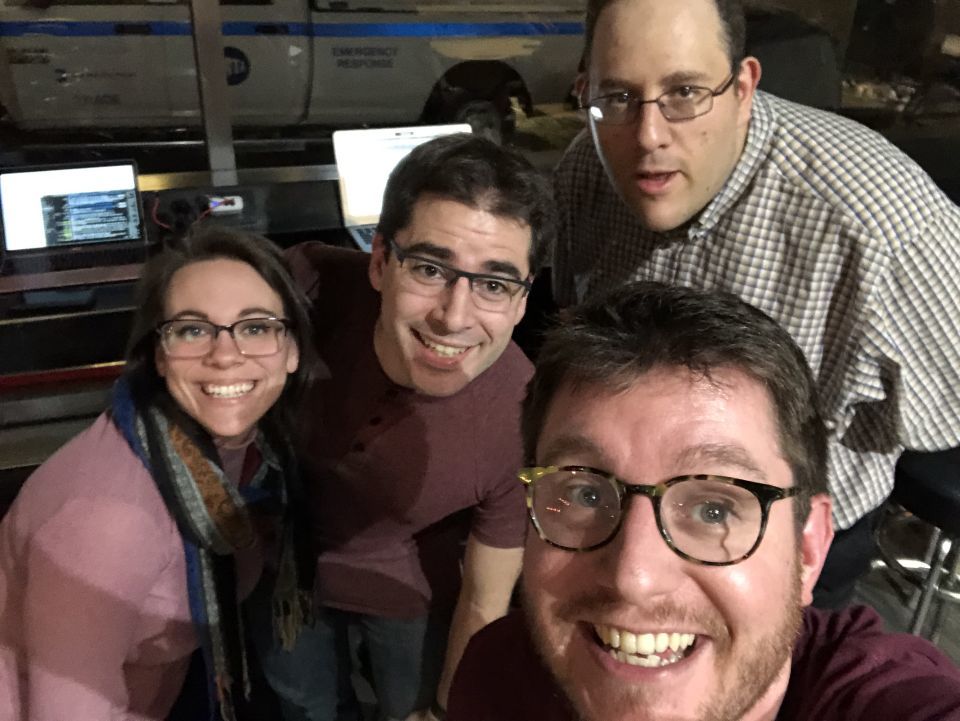 Thanks to everyone who came out! We look forward to seeing you at our next meetup on Wednesday, February 20th at 6:30pm!

---
Likes