Baltimore's second Homebrew Website Club of November met at the Digital Harbor Foundation Tech Center on November 27th.
Here are some notes from the "broadcast" portion of the meetup:
jonathanprozzi.net — Spent quiet writing hour writing a post about his 2018 and 2019 commitments! He wants to finish some personal writing tasks, capture some of the things he's been working on recently, and do some development.

rhearamakrishnan.com — Edited a poem during our writing time. Nice! Been reflecting on HWC and how it allowed her to use the web and her website to focus and promote her work and writing. Has a lot of new material to edit together before publishing. Just went to an intensive writing workshop in New York and generated a lot of new writing to work through.

Rosco — Working on a browser-based game for students at DHF to learn programming concepts. Thinking about starting with physical versions of the game first, maybe translating to the web later.

ashturner.net — Also working the programming tutorials and experiences for teaching computing concepts. Arrays and for-loops are particularly tricky for beginners. Ash discussed some inspirational single-purpose websites for teaching concepts, like The Bézier Game, and KERNTYPE. Has a personal website built on Adobe Portfolio, but interested in moving off of that because she doesn't want to pay for Creative Cloud anymore.

martymcgui.re — Doing lots of unseen plumbing work on his site, nearly read to flip over from a Jekyll-powered site to a Hugo-powered site. It's likely that no one will notice the difference! Also been playing a lot with iOS Shortcuts (formerly Workflow) and built a Workflow to take an iOS Live Photo, turn it into an animated GIF, turn that into a looping video, and post the video to his site. Here's an example post. Being able to do this helps him feel less anxious about having Live Photos on his phone and feeling like they're inaccessible.

derekfields.is — Been going to conferences and talking to companies about jobs. Also working on his LED backpack for cyclists startup. Accelerometer detects braking, turning. Been playing with WebUSB a bit, like with gamepad controllers.

Other discussion:
GitHub Pages for hosting. Rhea built her site there, using some tutorials from Codecademy. Likes the simplicity of HTML and CSS, loads fast.
GitHub credentials, SSH keys as "a password that gives your laptop the power to act as you".
The dreadful state of JavaScript development tools, NPM dependencies, etc.
How to advertise HWCs better (we missed posting it on FB etc last time). Particularly since we have a "weird" schedule, sometimes on Tuesdays, sometimes on Wednesdays, we should be consistent about advertising them. We should probably document our processes on the wiki.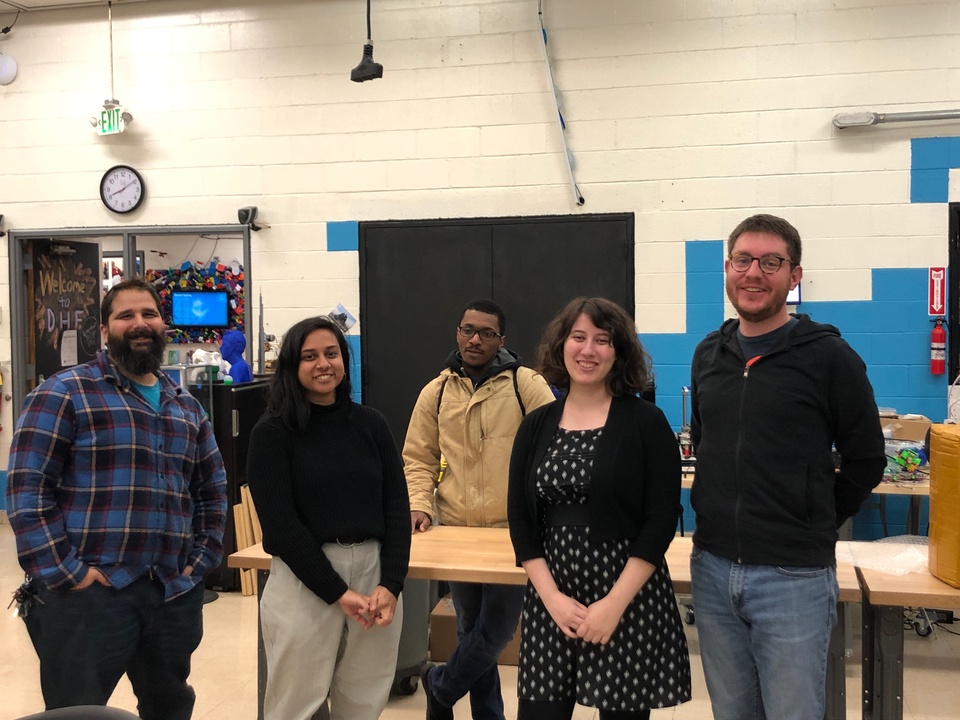 Thanks to everyone who came out! We look forward to seeing you at our next meetup on Tuesday, December 11th at 7:30pm!
---
Likes
Mentions