Baltimore's second November 2017 meetup for Homebrew Website Club met at the Digital Harbor Foundation Tech Center on November 15th.

Below are notes from the "broadcast" portion of the meetup.
jonathanprozzi.net – Is back after lots of travel and writing a post about that, including a roadmap of getting back into things. Archived several posts from his old Hugo site into his new WordPress site. One of his 2018-01-01 goals is to practice posting status updates to his site instead of Facebook.

brksavage.com – Bought a new domain for a blog a couple of months ago, transferring it to BlueHost now. Been looking over old content. A 2018-01-01 commitment: small goal - write something small and publish it before end of year.

derekfields.is – Working on getting a JavaScript-based CMS called apostrophe.js working for his site. Probably going to host it on Heroku. Also learning the Windows subsystem for Linux, because developing on Windows "doesn't feel right" since he's not using .NET or similar.
bouhmad.com – Working on a first post to go up tonight! Realized the original scope for his "first post", which was going to compare multiple host-based intrusion detection systems, was going to take weeks! So, he's starting off with one, then planning to get back to it after he graduates (hopefully!) in December.
martymcgui.re – Been working on a new way to store and display webmentions on his site. Currently has one site that pulls them from webmention.io with JavaScript, and one site that polls webmention.io for new mentions every time it is compiled by Jekyll. Started building a webhook in Python but has now moved to PHP because it should be simpler. 
dariusmccoy.com – Just got started with his domain, just a landing page. Wants to add more content to it.
Other things:
IndieWeb 2018-01-01 Commitments.

echo-chamber.js - a fake commenting system that stores comments in the browser, so the commenter (and no one else) can see what they are saying.
IndieWebCamp Baltimore 2018! We talked about what an IndieWebCamp is and how it is structured.
IoT and the IndieWeb (mentioned the IndieWebSummit session on IndieWeb for Hardware).
Twitter and Facebook business models and how they benefit from outrage.
IndieWeb generations, specifically the way that participating in the IndieWeb right now almost requires you to be a developer.
The creepiness of Amazon Key.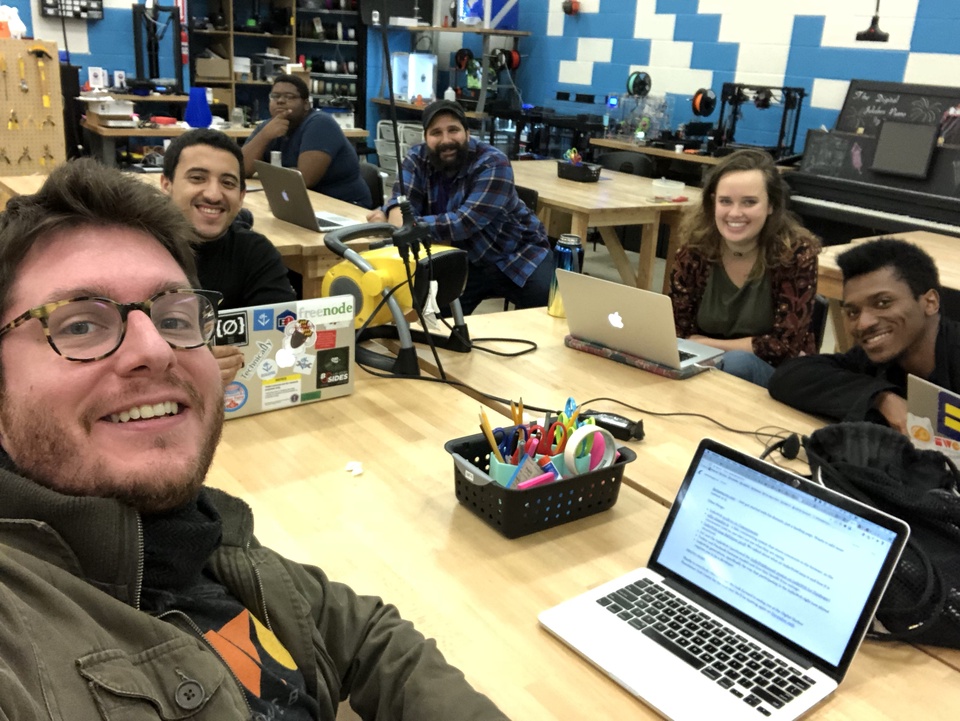 Thanks to everybody who came out! We look forward to seeing you at the Digital Harbor Foundation Tech Center for the next one! We'll be meeting again on November 29th.

---
Likes
Reposts