Baltimore's second September 2017 meetup for Homebrew Website Club met at the Digital Harbor Foundation Tech Center on September 20th. It was our one-year anniversary, given that our first meeting occurred on September 21st, 2016.

We celebrated with cookies!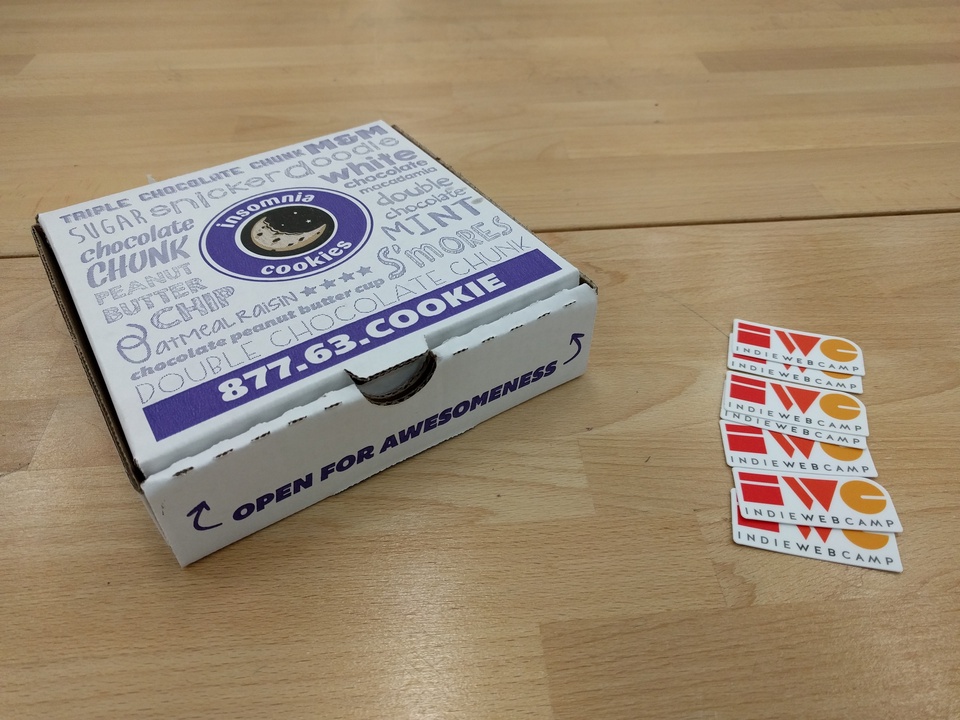 Below are notes from the "broadcast" portion of the meetup.
jonathanprozzi.net – Set up bridgy on his new WordPress site since last time. Working on a post detailing his move from Hugo to WordPress. Hoping it serves as documentation to help with outreach to other folks who already use WordPress, or folks looking to start a new personal website. Also hoping the bridgy publish works, since this is his first time posting with it.
maryreisenwitz.com – Working on web content for a DHF digital fabrication course that starts next week, starting with Autodesk Fusion 360. It's organized as "lessons" on a WordPress site at learn.digitalharbor.org.

bouhmad.com – Prepping to launch his personal site at that URL. Has a local development version, written in Hugo. Will be posting about security research.
rhearamakrishnan.com – Working on her portfolio website, which mostly links to writing she has had published elsewhere. Wants to make sure all the outgoing links still work, update the look. Also has a lot of visual content like zines that she wants to display in an appealing way. Currently publishes via GitHub Pages, facing a learning curve making styling changes, but is sticking with it and wants to keep things simple.

martymcgui.re – Super excited that we have had a year of HWC Baltimore meetups! Looking forward to more outreach in the year ahead, finding ways to reach people who don't yet know that they want to be part of the IndieWeb. On his personal site, been working on a per-month archive view. Playing both with Jekyll plugins to generate the pages and with learning CSS Grid to do the layout, because it's new and shiny. The slowness of Jekyll is really tempting him to jump to Hugo, despite knowing it will be a huge pain.
Shawn Grimes – Working on web content for a different DHF learning system called Blueprint. Currently focused on things like that rather than his personal website.

Other things:
We talked about some of the pros/cons of static site generators vs WordPress. E.g. security needs, ease of posting, etc. etc. etc...

We talked about Hugo being good for archiving content like old Evernote notes. You can make an archive that is more browsable/searchable than the Evernote exports and doesn't require Evernote.
Talked about ways of taking and organizing notes, differing needs (e.g. need to write down something quickly, so a mobile interface is key). Some different options came up, like laverna.cc, ulyssesapp.com.
Talked about reasons not to store things on clouds like Evernote and Dropbox, targeted advertising. Tools to prevent surveillance such as Better and Firefox Focus.
Talked about some general intro-to-IndieWeb stuff, how it got started, building blocks like POSSE and webmentions, and making progress through small incremental steps.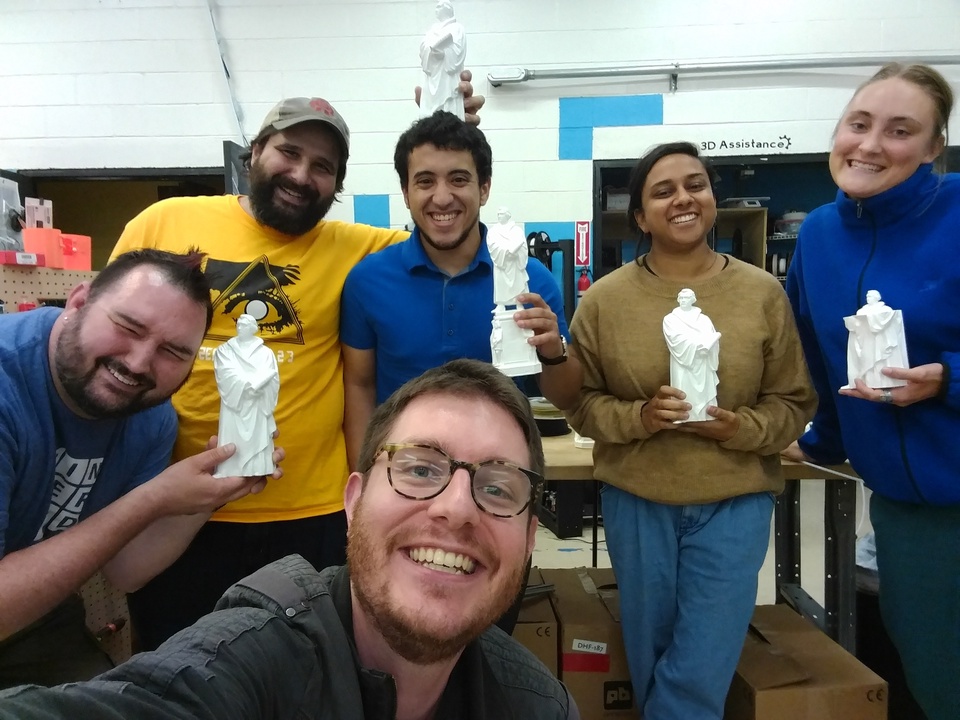 We're very happy to have reached the milestone of a year of (nearly-) regular meetings! Thanks to everyone who has come out to be a part of these meetups so far.
We hope you'll join us again on for another HWC Baltimore meetup at Digital Harbor Foundation Tech Center! Our next meetups will be October 4th followed by another on October 18th.

---
Likes
Mentions