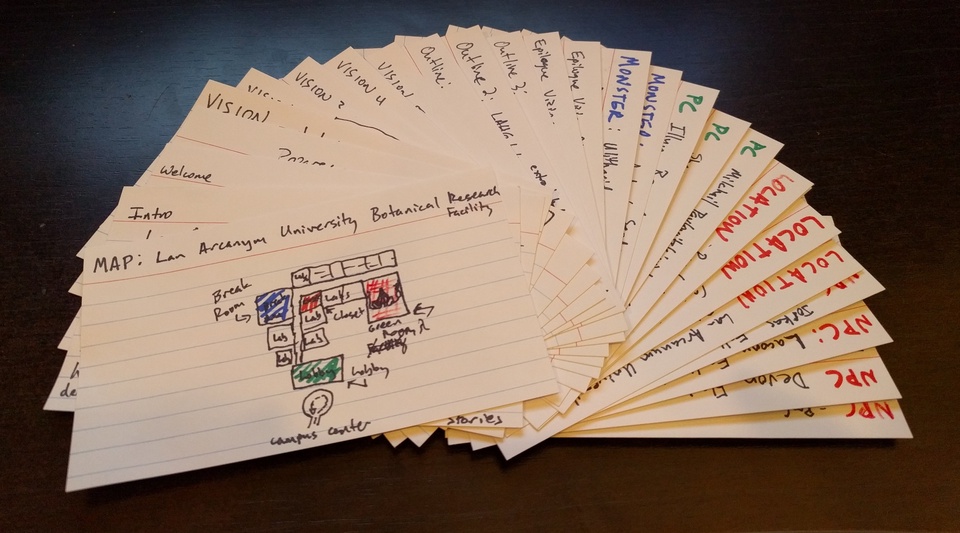 Pile of index cards from running my first ever D&D campaign last night.
---
Mentions

Fin Springs
at
said:
How'd you like it? I'm playing for the first time ever with my son and a couple of friends. DM job seems hard!

Scott Brown
at
said:
Marty was great! Over-prepared, which is normal, and a great fallback if things go south, but they never did.

Marty McGuire
at
said:
It was a lot of fun! I definitely over-prepped in some ways, had to oops and wing it in others. Thankful for great players!